Why Hire a Professional for Fire Damage?
Certified Insured Fire Restoration Company
The flames are extinguished and the firefighters and emergency personnel have vacated the premises. After all the chaos and flaming battle, all seems settled now and safe once again. Conditions will not naturally return to normal, however. The smoke damage will linger until properly dispatched.
Fire leaves behind damages and reminders of its presence. The ash and smoke left behind can cause additional damage to the property if left untreated. Corrosion, etching and discoloration and odors are unwelcomed results of the treacherous fire and its remains. Such factors will impair the structure of the building, putting its inhabitants at risk.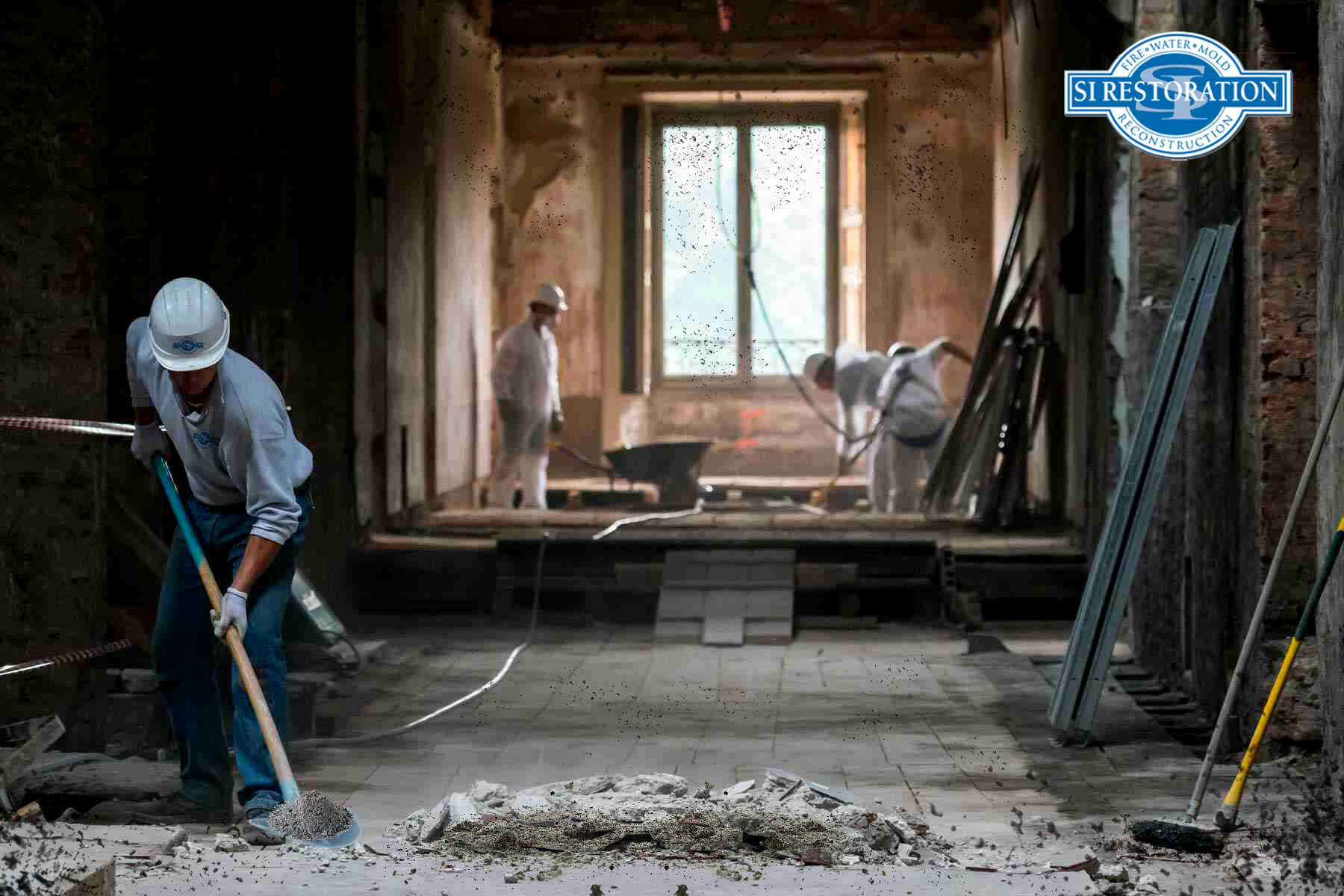 Ash will initially discolor most surfaces of the residence if not addressed. Plastic materials will immediately start discoloring in as soon as a few minutes. Fiberglass and finishes will follow within several hours. The ash will not cease its destruction there; after a few days the walls of the structure will permanently discolor, as will clothing materials. Progression will soon deteriorate the wood and vinyl and even corrode metal. Due to this quick paced deterioration process, it is crucial to immediately call upon professional services to minimize further damages. If a professional company is not called without delay, the restoration expenses will drastically increase after a few weeks. In addition to the inflated costs, many objects may need to be completely replaced due to their unsalvageable conditions and odors will linger and intensify.
Professional Fire Restoration companies are able to clean up and eliminate the remaining dangers. It is imperative to call as soon as possible so as to expel the problems before they become major concerns. Many companies may market fire damage restoration as being a part of their services, but not all should be considered. It is important to ensure that the professional company is properly trained and certified prior to hiring their services. The Institute of Inspection Cleaning and Restoration Certification (IICRC) requires its registered restoration staff to go through extensive coursework prior to earning their certification to ensure the staff is properly trained and meets standards.
Steps the restoration process entails:
Upon being called to the scene, trained, certified professionals will immediately evaluate the situation and identify what areas and materials were affected. These qualified technicians will conduct a thorough job in order to ensure an efficient cleanup.
The experts will then be able to remove ash residue and establish what is salvageable and what is not.
The team will also identify the source(s) of the odor and deodorize it by treating the spot(s) with detergents specified to do so.
After the deodorizing treatment, the area may need to be sealed off to prevent further air contamination.
A professional fire damage restoration firm, such as SI Restoration, will work meticulously to ensure the best conditions for your property. Hiring a trusted professional will restore your home and even save you money and sanity in the long run.