Certified Mold Removal Contractor
Choosing the Right Certified Mold Contractor
When mold colonies and spores are found in the home or office, finding the right mold contractor is essential to making sure mold is removed safely.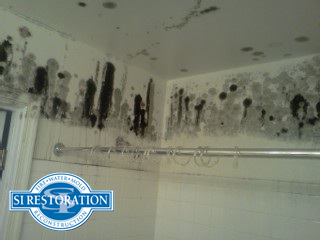 EPA
The mold removal industry is overseen by many governing bodies. The first is the Environmental Protection Agency (EPA). The EPA has set federal standards and regulations on proper mold removal and remediation. These standards are simple and general, yet effective. Reputable mold contractors should always adhere to the EPA's guidelines during mold removal projects.
IICRC
Another major governing body that sets regulations for mold contractors is the Institute of Inspection Cleaning and Restoration Certification (IICRC). The IICRC is a non-profit group that was formed in 1972. Originally known as the IICUC, the group standardized and governed regulations for the carpet cleaning and upholstery industry. Once their values were recognized and adopted on a national scale, the company produced guidelines for all restoration services. Now an internationally recognized governing body, the IICRC's S520 Guidelines for Mold Removal are an industry standard and should be followed during any mold removal project.
IICRC Certification
The IICRC trains and certifies technicians all over the world to ensure safe and healthy mold restoration projects. With over 53,000 certified technicians throughout the world, finding a certified mold contractor should be easy. The IICRC currently offers six certification tracks, offering mold contractors state of the art knowledge and technology for safe mold removal.
BBB
The Better Business Bureau (BBB) is a governing body for all types of business, not just mold contractors. BBB's philosophy is creating "an ethical marketplace where buyers and sellers can trust each other." Being a BBB accredited business is an honor and responsibility that should not be taken lightly. Businesses work hard to earn a BBB rating of A or A+, proving that they put the customer first in all of their practices. SI Restoration is the proud recipient of an A+ rating by the BBB. As a responsible mold removal service provider with over twenty years of experience serving our community, we strive to provide the best customer experience you can find.
Quality Service You Can Trust
At SI Restoration, you can count on our mold contractors to adhere to EPA, IICRC and BBB standards. Since our inception in 1989, our certified mold contractors have gone above and beyond to provide optimum service and quality advice for mold removal and remediation. Contact us today if you have a mold issue in your residence or commercial property.
Where Do We Provide Mold Remediation?
Maryland- Baltimore, Columbia, Towson, Glen Burnie, Owings Mills, Woodlawn, Westminster, Ellicott City, Milford Mill, Pikesville, Dayton, Clarkesville, Elkridge, Annapolis and the rest of Maryland.
Washington DC and the District of Columbia