Baltimore Storm Damage
Maryland Storm Restoration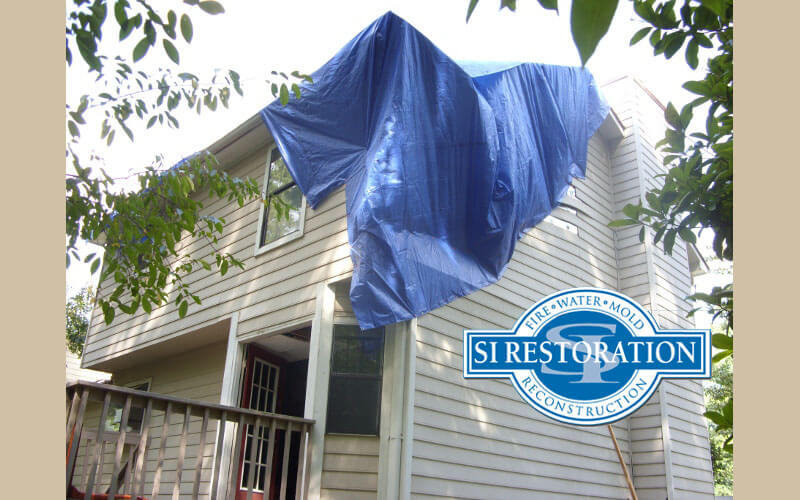 Storms regularly plague the Baltimore area during the fall, and what does this mean to many properties that are in the Baltimore area? Storms can create flash floods, leaky roofs, sump pump failures, and much more. Are there measures out there to protect items that may be damaged in a storm. Also, who do you contact if it does occur, and what are the water mitigation methods to return your property back to a safe environment to live and work.
Baltimore being located near the coastline can be affected by many of the strong storms that may occur up and down the coastline during the fall. Fall coastal storms are a historic norm in the Baltimore region of Maryland. As time has shown mother nature can be rather harsh to those individuals who have properties along the coastlines of Maryland.
Sump pump failure can occur because of the water level rising rapidly in the crawl space or basement. Traditionally speaking these pumps are located in basements and crawlspaces of many buildings. Another problem is much of the Baltimore area has streams, rivers, and lakes which can quickly become inundated with water that will spill over the banks.
If a home is flooded what is your first point of contact. One of the main point of contacts is your insurance company or property management firm. When a property becomes inundated with water damage it can be stressful. Find out what needs to be done in order to have a preferred insurance vendor get to your area to assist you. You are paying for your home to be protected in case of a natural disaster, and a flood from a storm can pose one of the longest lasting problem causes.
What is the next step in alleviating a storm damage?
A full-service restoration company is the next step on the way to recovery from a flash storm or wind damage. A restoration company that is certified in doing water damage mitigation. Water mitigation firms that are certified in handling these projects can remove the damaged materials from the property. After the water restoration is complete they will remove debris from the property and the home can be rebuilt by their specialized crews.
In Baltimore, SI Restoration has the experience necessary to make sure a property can be returned to a safe condition after a property has been affected by a storm. Looking for a firm that has a location right in Baltimore County, SI Restoration has been mitigating storm disasters for over 25 years. Call us today for more Maryland storm damage information.