Maryland Basement Mold Remediation
Mold Removal Basement Experts | Baltimore, Maryland
When searching for Basement Mold Removal in Baltimore, Maryland or Washington DC, if on Bing or Google, always make sure you pick a company that has the proper mold remediation certifications and advertises it's company name.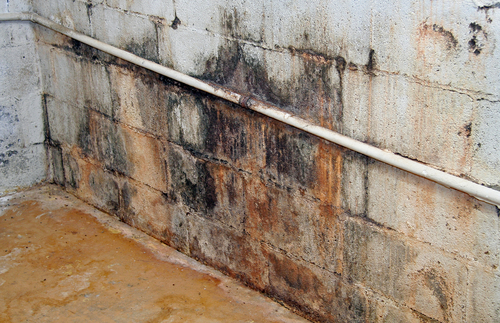 What is usually kept in a basement? Old photos, important documents and seasonal clothing are amongst other common items left to their own devices in the basement. Sadly, many of these precious objects and keepsakes are lost due to infestations of mold.
Mold eats things. Literally. As mold reproduces and the colony of fungus grows about the basement, it deteriorates the very items tucked away in basements for safety's sake. Anything porous will meet its demise should it come into contact with mold. The rest of the basement is much worse for the wear as well.
Mold thrives on warm, damp and dark surroundings to grow its colony. Because basements are prone to flooding, naturally it sits level with or even below the water table of the home, or have poor drainage, they tend to be susceptible to mold growth more than anywhere else in the house.
Some helpful tips may help prevent mold from getting comfortable down in the depths of the basement.
Clean the basement 
Unless a cozy touch was added to the home by finishing the basement, sub-levels are usually the dirtiest area in the house. Dust and dirt are mold's partners in crime and help colonies grow big and strong. 
Dehumidifiers
By running dehumidifiers occasionally in the basement, mold can' get comfortable enough to stick around too long in a drier atmosphere.
Air it out
Whether a small leak or flooding is found, or a damp, summer day is in the forecast, opening windows and doors when possible is always a great precaution to take. Just don't forget insect netting if screen doors and windows are not present.
Inspect 
Take a look around the dingy corners of the basement from time to time. If any signs of mold can be detected at all, rectify it immediately.
Basement mold remediation specialists like SI Restoration have certified technicians available twenty four hours a day to handle the most severe basement mold remediation and removal problems. Certified by the IICRC (the Institute of Inspection Cleaning and Restoration Certification), SI Restoration follows strict mold guidelines to ensure that once mold is removed, it stays away.
DIY tips are sometimes misleading and inaccurate. The biggest misconception about mold is that it can be killed with bleach. According to SI Restoration bleach cannot kill mold. Mold spores can spread, dead or alive, leaving walls, trusses, studs, ceiling tiles, carpet, concrete and even air ventilation systems at risk for being infested by mold. Mold must be removed with IICRC approved chemicals and techniques in order to successfully prevent future basement mold outbreaks.
If a mold removal company advertises testing along with service, they inherently create a conflict of interest. The mold removal companies test results will almost always likely benefit the company, not the homeowner. SI Restoration works in conjunction with 3rd party Industrial Hygienists (IH) to ensure testing is accurate and fair. The IH will inspect the basement mold infestation before and after removal begins, safeguarding the home from further outbreaks.
Contact us today for a free quote for mold remediation services in Maryland and the District Of Columbia.